Instaclock | The Magpi 92
Designed to celebrate a new home, Instaclock uses two Raspberry Pi computers to great visual effect. Rosie Hattersley introduces maker Riccardo Cereser's eyecatching build in issue #92 of The MagPi, out now.
There is nothing like a deadline to focus the mind! Copenhagen-based illustrator and UX designer Riccardo Cereser was about to move into a new apartment with his girlfriend, and was determined his new home would have a unique timepiece. Instaclock is the result.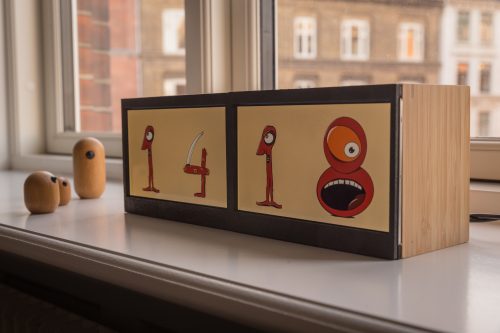 Having studied at the Copenhagen Institute of Interactive Design, Italian-born Riccardo was keen that his new apartment would include an object that reflected his skills. He began sketching out ideas in Photoshop, starting with the idea of images representing numbers. "A hand showing fingers; a bicycle wheel resembling the number 0; candles on a cake; or the countdown numbers that appear in the beginning of a recording…" he suggests.
Having decided the idea could be used for an interactive clock, he quickly worked out how such an image-based concept might work displaying the hour, minutes, and seconds on displays in three wooden boxes.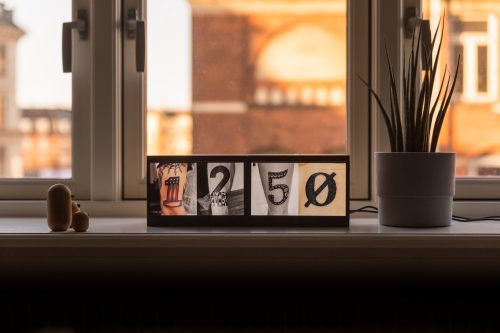 Next, he set off around Copenhagen. "I started taking photos of anything that could resemble a number, aiming to create sets of ten pictures each based on a specific theme," he recalls. "I then thought how awesome it would be to be able to switch the theme and create new sets on the go, potentially by using Instagram."
This, Riccardo explains, is how the project became known as Instaclock. He was able to visualise his plan using Photoshop and made a prototype for his idea. It was clear that there was no need to display seconds, for example. Minute-by-minute updates would be fine.
Getting animated
Next up was figuring out how to call up and refresh the images displayed. Riccardo had some experience of using Raspberry Pi, and had even made a RetroPie games console. He also had a friend on the interactive design course who might just be able to help
Creative coder Andreas Refsgaard soon got involved, and was quickly able to come up with a Processing sketch for Instaclock.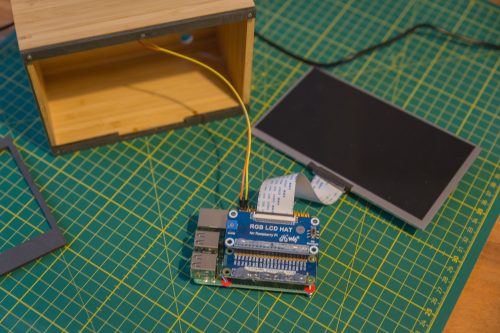 Having spent dozens of hours looking into how an API might be used to pull in specific images for his clock, Riccardo was grateful that Andreas immediately grasped how it could be done. Riccardo then set parameters in cron for each Raspberry Pi used, so the Instaclock loaded images at startup and moved on to the next image set every ten seconds.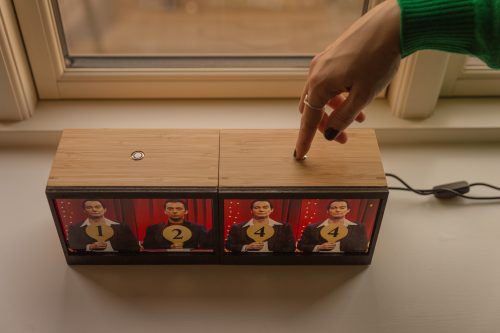 Because Riccardo wanted Instaclock to be as user-friendly as possible, they also added a rule that shuts a screen down if the button on top of it is pressed for ten seconds or more. The script was one he got from The MagPi.
Assembly time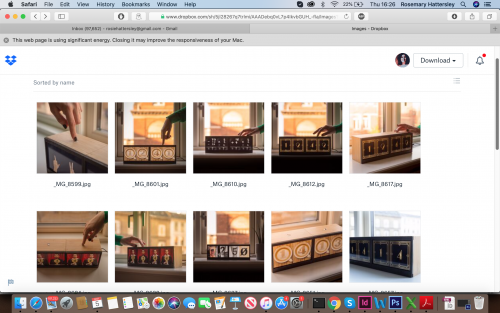 One of the most fun aspects of this project was the opportunity to photograph, draw, or source online images that represent numerals. It was also the most time-consuming, of course. Images reside in Dropbox folders, so can be accessed from anywhere. Deciding on a suitable set of screens to display them, and boxes or frames for them, could also have dragged on but for an impromptu visit to Ikea. Riccardo fortuitously found that the Waveshare screens he selected would fit neatly into the store's Dragan file organiser boxes. He was then able to laser-cut protective overlays secured with tiny magnets.
Read The MagPi for free!
Find more fantastic projects, tutorials, and reviews in The MagPi #92, out now! You can get The MagPi #92 online at our store, or in print from all good newsagents and supermarkets. You can also access The MagPi magazine via our Android and iOS apps.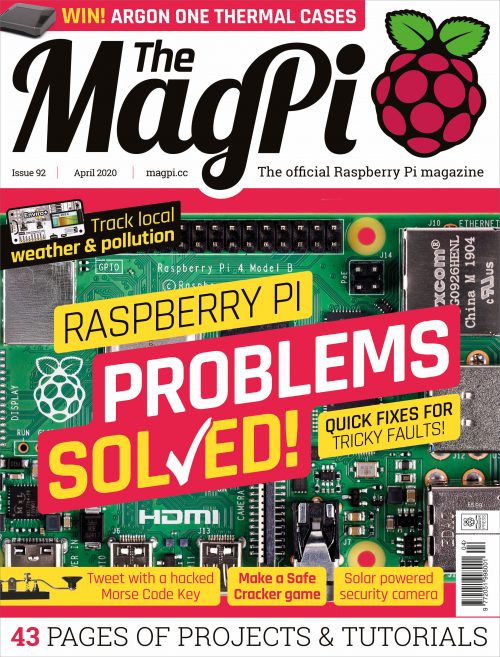 Don't forget our super subscription offers, which include a free gift of a Raspberry Pi Zero W when you subscribe for twelve months.
And, as with all our Raspberry Pi Press publications, you can download the free PDF from our website.