Gladys Project: a Raspberry Pi home assistant
If, like me, you're a pretty poor time-keeper with the uncanny ability to never get up when your alarm goes off and yet still somehow make it to work just in time — a little dishevelled, brushing your teeth in the office bathroom — then you too need Gladys.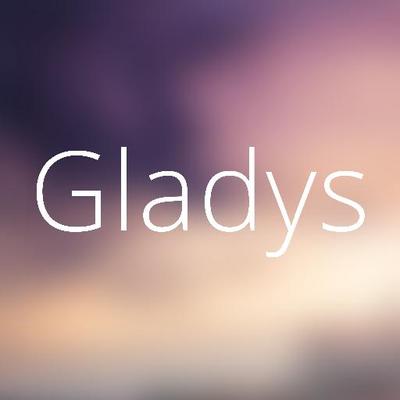 Raspberry Pi home assistant
Over the last year, we've seen off-the-shelf home assistants make their way onto the Raspberry Pi. With the likes of Amazon Alexa, Google Home, and Siri, it's becoming ever easier to tell the air around you to "Turn off the bathroom light" or "Resume my audiobook", and it happens without you lifting a finger. It's quite wonderful. And alongside these big names are several home-brew variants, such as Jarvis and Jasper, which were developed to run on a Pi in order to perform home automation tasks.
So do we need another such service? Sure! And here's why…
Gladys Project
According to the Gladys creators' website, Gladys Project is 'an open-source program which runs on your Raspberry Pi. It communicates with all your devices and checks your calendar to help you in your everyday life'.
Gladys does the basic day-to-day life maintenance tasks that I need handled in order to exist without my mum there to remind me to wake up in time for work. And, as you can see from the video above, it also plays some mean George Michael.

Gladys can help run your day from start to finish, taking into consideration road conditions and travel time to ensure you're never late, regardless of external influences. It takes you 30 minutes to get ready and another 30 minutes to drive to work for 9.00? OK, but today there's a queue on the motorway, and now your drive time is looking to be closer to an hour. Thankfully, Gladys has woken you up a half hour earlier, so you're still on time. Isn't that nice of her? And while you're showering and mourning those precious stolen minutes of sleep, she's opening the blinds and brewing coffee for you. Thanks, mum!
Detecting your return home at the end of the day, Gladys runs your pre-set evening routine. Then, once you place your phone on an NFC tag to indicate bedtime, she turns off the lights and, if your nighttime preferences dictate it, starts the whale music playlist, sending you into a deep, stressless slumber.
Gladys is free to download from the Gladys Project website and is compatible with smart devices such as Philips Hue lightbulbs, WeMo Insight Switches, and the ever tricky to control without the official app Sonos speakers!
Automate and chill
Which tasks and devices in your home do you control with a home assistant? Do you love sensor-controlled lighting which helps you save on electricity? How about working your way through an audiobook as you do your housework, requesting a pause every time you turn on the vacuum cleaner?
Share your experiences with us in the comments below, and if you've built a home assistant for Raspberry Pi, or use an existing setup to run your household, share that too.
And, as ever, if you want to keep up to date with Raspberry Pi projects from across the globe, be sure to follow us on social media, sign up to our weekly newsletter, the Raspberry Pi Weekly, and check out The MagPi, the official magazine of the Raspberry Pi community, available in stores or as a free PDF download.