Build a xylophone-playing robot | HackSpace magazine #22
HackSpace magazine issue 22 is out now, and our favourite tutorial this month will show you how to make this, a xylophone-playing robot!
If programming your own instrument-playing robot isn't for you, never fear, for HackSpace magazine is packed full of other wonderful makes and ideas, such as:
A speaker built into an old wine barrel
Free-form LEDs
Binary knitwear
A Raspberry Pi–powered time machine
Mushroom lights
A…wait, hold on, did I just say a Raspberry Pi–powered time machine? Hold on…let me just download the FREE PDF and have a closer look. Page 14, a WW2 radio broadcast time machine built by Adam Clark. "I bought a very old, non-working valve radio, and replaced the internals with a Raspberry Pi Zero on a custom 3D-printed chassis." NICE!
Honestly, this month's HackSpace is so full of content that it would take me all day to go through everything. But, don't take my word for it — try it yourself.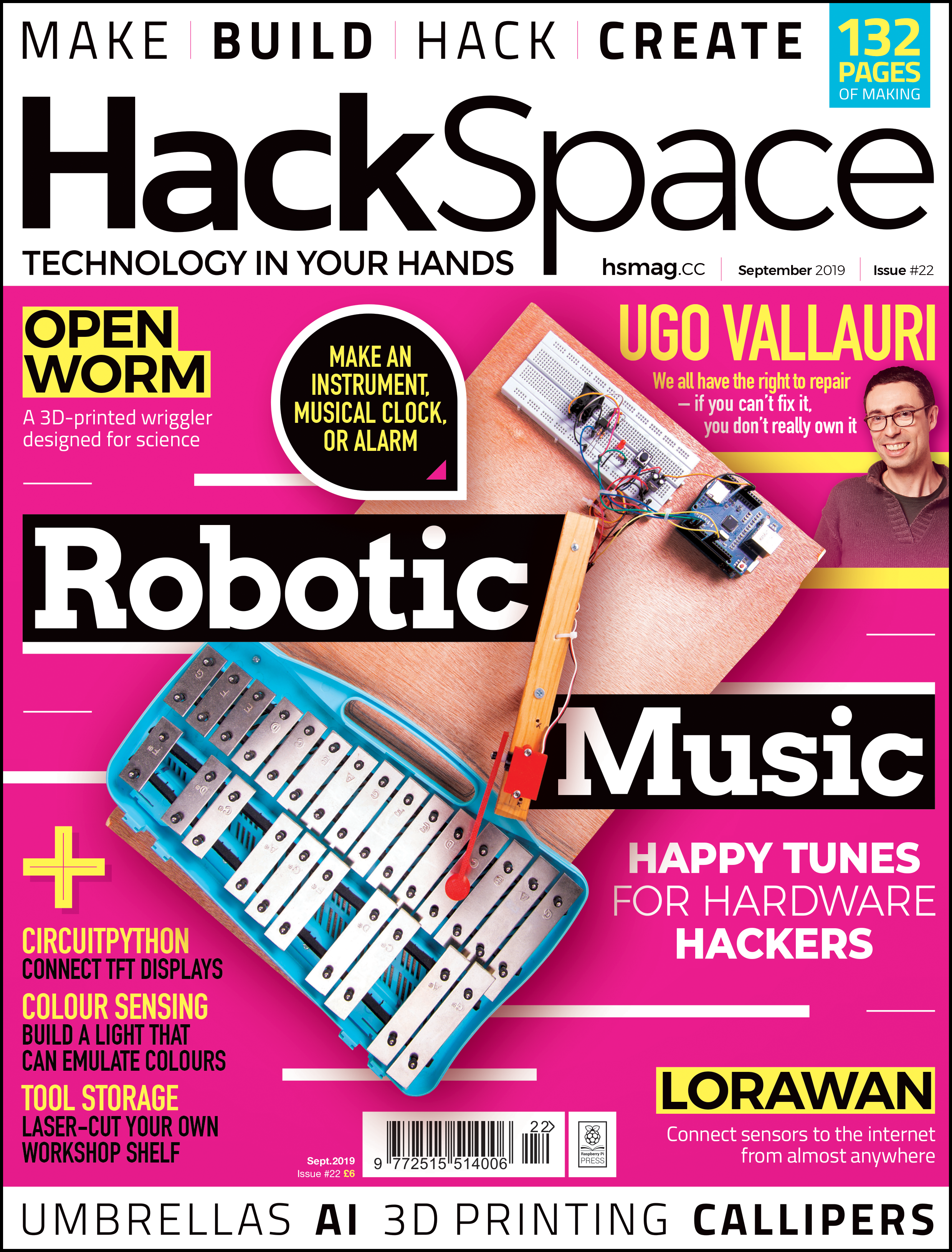 HackSpace magazine is out now, available in print from your local newsagent or from the Raspberry Pi Store in Cambridge, online from Raspberry Pi Press, or as a free PDF download. Click here to find out more and, while you're at it, why not have a look at the subscription offers available, including the 12-month deal that comes with a free Adafruit Circuit Playground!
Author's note
Yes, I know it's a glockenspiel in the video.