Thomas and Ed become a RealLifeDoodle on the ISS
Thanks to the very talented sooperdavid, creator of some of the wonderful animations known as RealLifeDoodles, Thomas Pesquet and Astro Pi Ed have been turned into one of the cutest videos on the internet.
And RealLifeDoodles aaaaare?
Thanks to the power of viral video, many will be aware of the ongoing Real Life Doodle phenomenon. Wait, you're not aware?
Oh. Well, let me explain it to you.
Taking often comical video clips, those with a know-how and skill level that outweighs my own in spades add faces and emotions to inanimate objects, creating what the social media world refers to as a Real Life Doodle. From disappointed exercise balls to cannibalistic piles of leaves, these video clips are both cute and sometimes, though thankfully not always, a little heartbreaking.
Our own RealLifeDoodle
A few months back, when Programme Manager Dave Honess, better known to many as SpaceDave, sent me these Astro Pi videos for me to upload to YouTube, a small plan hatched in my brain. For in the midst of the video, and pointed out to me by SpaceDave – "I kind of love the way he just lets the unit drop out of shot" – was the most adorable sight as poor Ed drifted off into the great unknown of the ISS. Finding that I have this odd ability to consider many inanimate objects as 'cute', I wanted to see whether we could turn poor Ed into a RealLifeDoodle.
Heading to the Reddit RealLifeDoodle subreddit, I sent moderator sooperdavid a private message, asking if he'd be so kind as to bring our beloved Ed to life.
Yesterday, our dream came true!
Astro Pi
Unless you're new to the world of the Raspberry Pi blog (in which case, welcome!), you'll probably know about the Astro Pi Challenge. But for those who are unaware, let me break it down for you.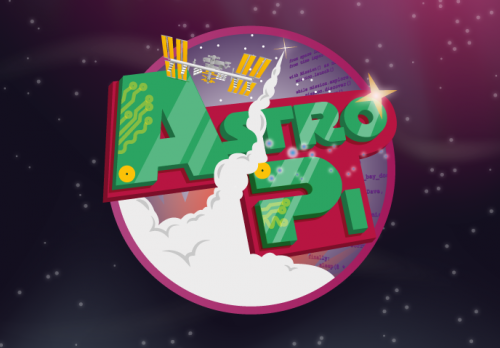 In 2015, two weeks before British ESA Astronaut Tim Peake journeyed to the International Space Station, two Raspberry Pis were sent up to await his arrival. Clad in 6063-grade aluminium flight cases and fitted with their own Sense HATs and camera modules, the Astro Pis Ed and Izzy were ready to receive the winning codes from school children in the UK. The following year, this time maintained by French ESA Astronaut Thomas Pesquet, children from every ESA member country got involved to send even more code to the ISS.
Get involved
Will there be another Astro Pi Challenge? Well, I just asked SpaceDave and he didn't say no! So why not get yourself into training now and try out some of our space-themed free resources, including our 3D-print your own Astro Pi case tutorial? You can also follow the adventures of Ed and Izzy in our brilliant Story of Astro Pi cartoons.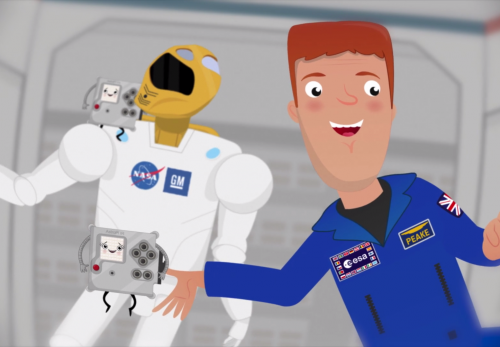 And if you're quick, there's still time to take part in tomorrow's Moonhack! Check out their website for more information and help the team at Code Club Australia beat their own world record!