3D-printable cases for the Raspberry Pi High Quality Camera
Earlier this year, we released the Raspberry Pi High Quality Camera, a brand-new 12.3 megapixel camera that allows you to use C- and CS-mount lenses with Raspberry Pi boards.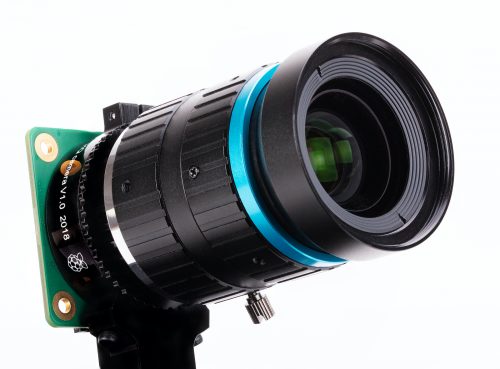 We love it. You love it.
How do we know you love it? Because the internet is now full of really awesome 3D-printable cases and add-ons our community has created in order to use their High Quality Camera out and about…or for Octoprint…or home security…or SPACE PHOTOGRAPHY, WHAT?!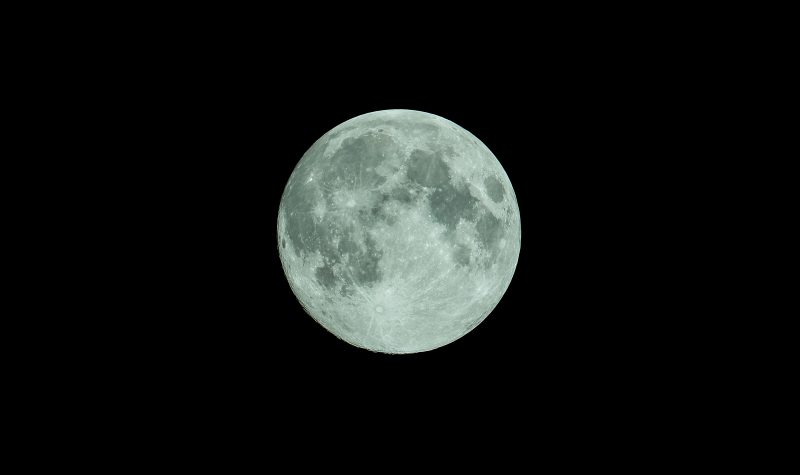 We thought it would be fun to show you some of 3D designs we've seen pop up on sites like Thingiverse and MyMiniFactory, so that anyone with access to a 3D printer can build their own camera too!
Adafruit did a thing, obvs
Shout out to our friends at Adafruit for this really neat, retro-looking camera case designed by the Ruiz Brothers. The brown filament used for the casing is so reminiscent of the leather bodies of SLRs from my beloved 1980s childhood that I can't help but be drawn to it. And, with snap-fit parts throughout, you can modify this case model as you see fit. Not bad. Not bad at all.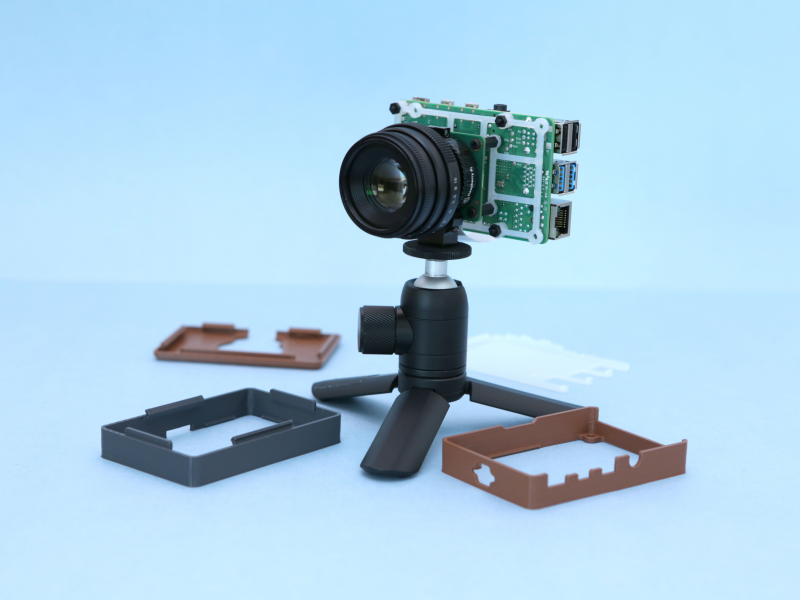 Nikon to Raspberry Pi
While the Raspberry Pi High Quality Camera is suitable for C- and CS-mount lenses out of the box, this doesn't mean you're limited to only these sizes! There's a plethora of C- and CS-mount adapters available on the market, and you can also 3D print your own adapter.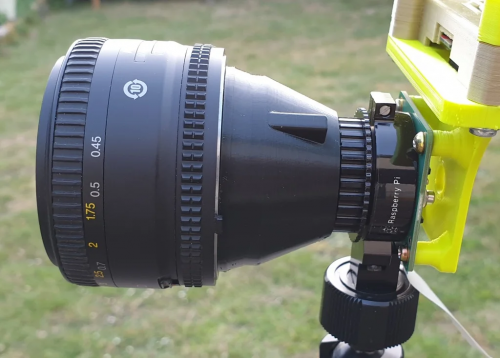 Thingiverse user UltiArjan has done exactly that and designed this adapter for using Nikon lenses with the High Quality Camera. Precision is key here to get a snug thread, so you may have to fiddle with your printer settings to get the right fit.
And, for the Canon users out there, here's Zimbo1's adapter for Canon EF lenses!
Raspberry Pi Zero minimal adapter
If you're not interested in a full-body camera case and just need something to attach A to B, this minimal adapter for the Raspberry Pi Zero will be right up your street.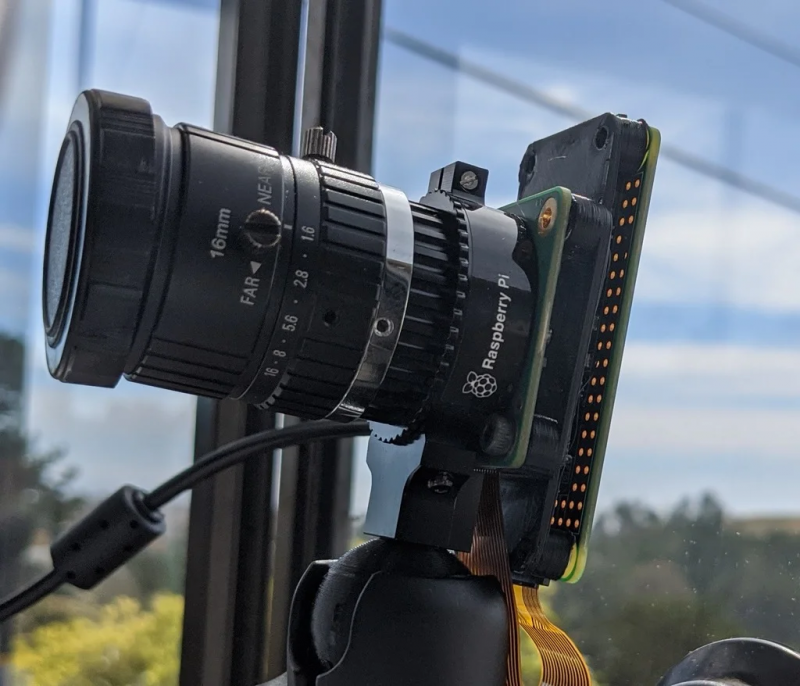 Designer ed7coyne put this model together in order to use Raspberry Pi Zero as a webcam, and according to Cura on my laptop, should only take about 2 hours to print at 0.1 with supports. In fact, since I've got Cura open already…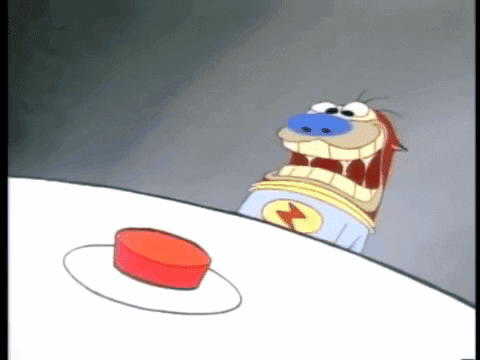 3D print a Raspberry Pi High Quality Camera?!
Not a working one, of course, but if you're building something around the High Quality Camera and want to make sure everything fits without putting the device in jeopardy, you could always print a replica for prototyping!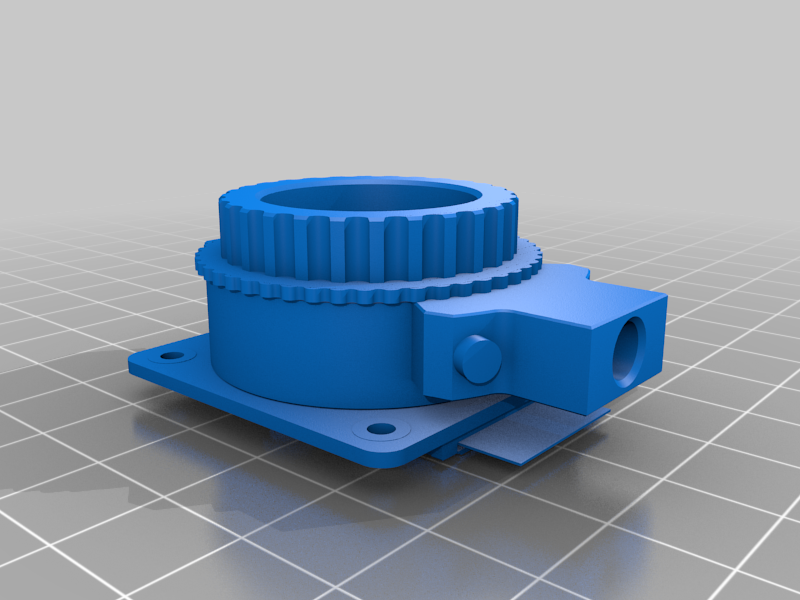 Thingiverse user tmomas produced this scale replica of the Raspberry Pi High Quality Camera with the help of reference photos and technical drawings, and a quick search online will uncover similar designs for replicas of other Raspberry Pi products you might want to use while building a prototype
Bonus content alert
We made this video for HackSpace magazine earlier this year, and it's a really hand resource if you're new to the 3D printing game.
Also…
…I wasn't lying when I said I was going to print ed7coyne's minimal adapter.