Raspberry Pi High Quality Camera
12.3 megapixel Sony IMX477 sensor, 7.9mm diagonal image size, and back-illuminated sensor architecture, with adjustable back focus and support for C- and CS-mount lenses
Buy now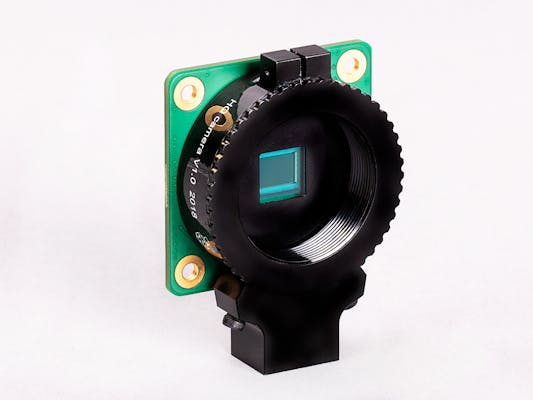 Introducing the Raspberry Pi High Quality Camera
Getting started
Interchangeable lenses
The High Quality Camera is designed to accept CS-mount lenses and, with the supplied adapter, C-mount lenses. The CGL 6 mm CS-mount and 16 mm C-mount lenses are examples of third-party products that are compatible with the High Quality Camera; see step-by-step instructions for fitting these CS-mount and C-mount lenses.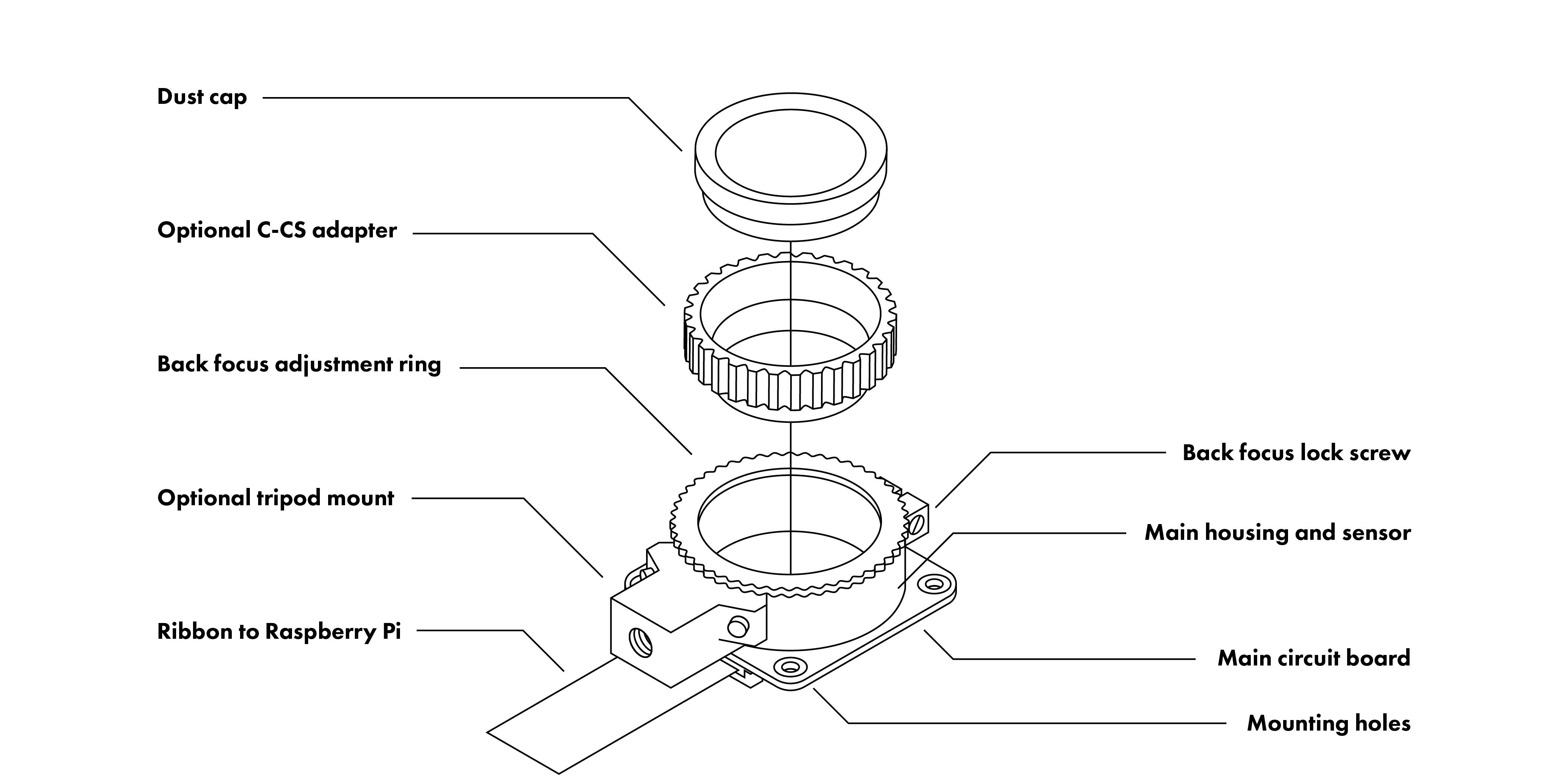 Operating instructions
For a guide to getting your camera up and running, including back focus adjustment, tripod mounting, connecting your camera to a Raspberry Pi computer, and operating camera software in Raspberry Pi OS to capture images, see our online Getting started guide.
Specifications
Sony IMX477R stacked, back-illuminated sensor, 12.3 megapixels, 7.9 mm sensor diagonal, 1.55 μm × 1.55 μm pixel size
Ouput: RAW12/10/8, COMP8
Back focus: Adjustable (12.5 mm–22.4 mm)
Lens standards: C-mount, CS-mount (C-CS adapter included)
IR cut filter: Integrated
Ribbon cable length: 200 mm
Tripod mount: 1/4"-20
Cable compatibility
All models of Raspberry Pi Zero require a Raspberry Pi Zero camera cable to connect to the Raspberry Pi High Quality Camera; the standard cable supplied with the camera is not compatible with the smaller Raspberry Pi Zero camera connector. Suitable cables are available at low cost from many Raspberry Pi Approved Resellers, and are supplied with the Raspberry Pi Zero Case.
Compliance
CE and FCC declarations of conformity are available to view and download.
Obsolescence Statement
Raspberry Pi High Quality Camera will remain in production until at least January 2027
Buy Raspberry Pi High Quality Camera