Raspberry Pi Pico – what did you think?
The best part of launching a new product is seeing the reaction of the Raspberry Pi community. When we released Raspberry Pi Pico into the world last Thursday, it didn't take long for our curious, creative crew of hackers and tinkerers to share some brilliant videos, blogs and photos.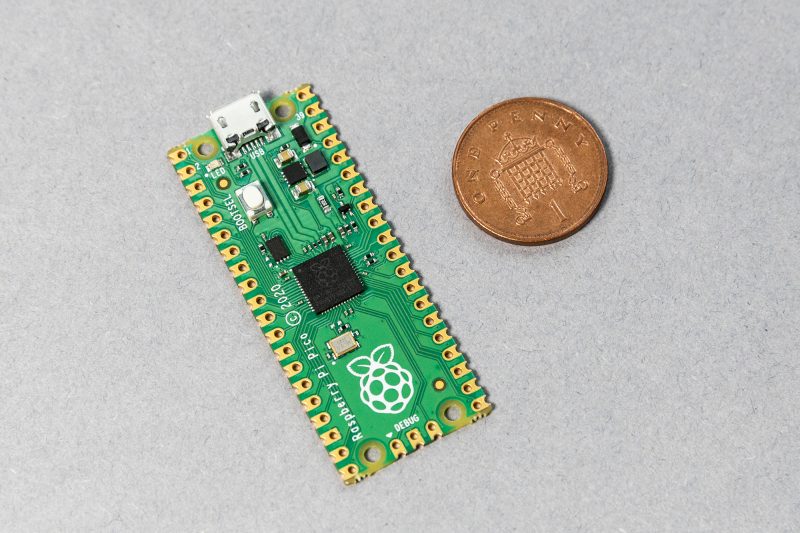 If you've spotted other cool stuff people have done with Raspberry Pi Pico, do comment with a link at the end of this post so we can check it out.
Graham Sanderson's BBC Micro emulation
YouTube went wild for this Raspberry Pi Pico-powered BBC Micro and BBC Master emulation. Graham Sanderson's little bit of fun with our latest creation emulates the fine detail of the hardware required to get the best games and graphics demos to run.
He's put together an entire playlist showing off the power of Raspberry Pi Pico, and it's a retro gamer's dream.
Alex Glow
Alex Glow went live for almost an hour unboxing our teeny tiny microcontroller, deep-diving into our getting started materials as well.
She has a good look around our launch blog post on camera too, unpacking some of the technical aspects of how Raspberry Pi Pico is powered, and also explaining why it's so exciting that we've built this ourselves.
Jeff Geerling
Jeff Geerling has used his Pico for good, creating a baby-safe temperature monitor for his little one's bedroom. In his video, he shows you around some of Raspberry Pi Pico's "party tricks", and includes the all-important build montage sequence.
If you prefer words to videos, Jeff has also put together a big ole blog post about our new microcontroller board.
Brian Corteil
Brian Corteil took to Twitter to share his eleven-year-old's pro soldering skills, proving that Raspberry Pi is for everyone, no matter how young, old, or inexperienced, or expert.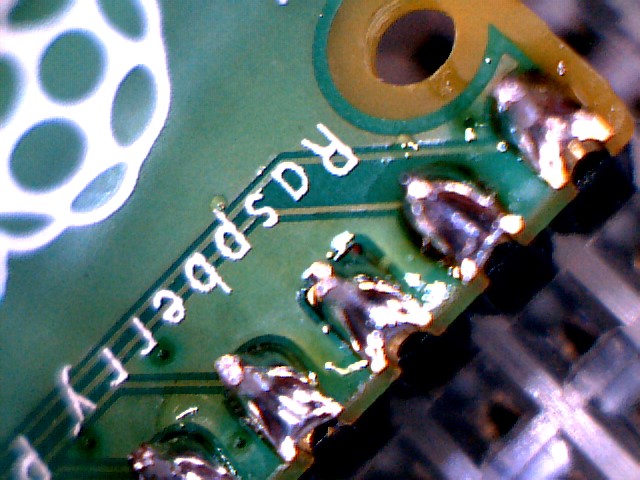 Look at the finish on those pins!
16MB Pico modification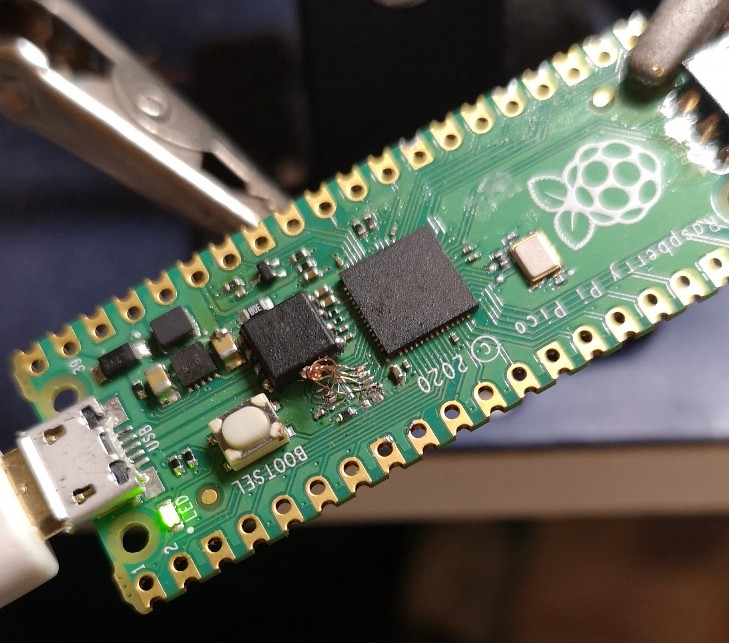 Daniel Green did what you were all thinking – desoldered the onboard 2MB QSPI flash chip and replaced it with a 16MB version. Say hello to the first Pico in the world with this special modification.
Eben himself!
On top of all the brilliant comments, projects, and guidance our community has already shared, Raspberry Pi CEO Eben Upton will be joining the Digital Making at Home crew on Wednesday to show young coders around Raspberry Pi Pico.
Set a reminder for yourself (or your kids) to watch live on YouTube, or join in on Facebook, Twitter or Twitch at 7pm UK time.