Can you survive our free zombie resources?
Looking for something more exciting than pumpkin carving this Halloween weekend? Try your hand at our free new creepy, zombie-themed resources — perfect for both digital makers both living and undead!
Pride and Prejudice for zombies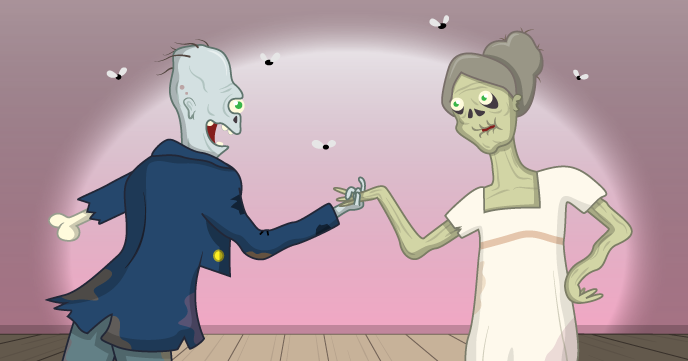 If you've always imagined Lady Catherine de Bourgh as resembling one of the undead, you're not alone. And if you don't know who Lady Catherine de Bourgh is, now is the perfect time to read Pride and Prejudice, before using our resource to translate the text for your favourite zombies.
This resource will show you how to apply abstraction and decomposition to solve more complex programming problems, in line with the Raspberry Pi digital curriculum.*
*Zombie translation: Grrrrr arrrrggg braaaaains aaaaaah graaaaarg urrrrrg Raaaarghsberry Pi gurriculum.
Zombie apocalypse survival map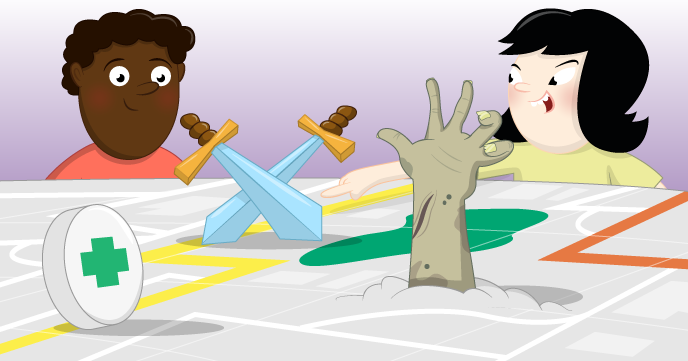 Are you ready to take on the zombie infestation and survive the apocalypse brought about by the undead? This resource shows you how to create a map of a specific area and mark the locations of supplies, secret bases, and enemies, and thus ensure the best chances of survival for you and your team.
In line with our digital curriculum, this resource shows you how to combine programming constructs to solve a problem, and how to design 2D and 3D assets.
Where's Zombie?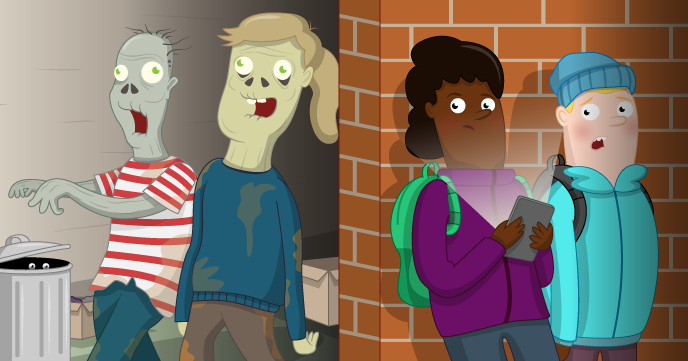 Our 'Where's Zombie?' resource is a step-by-step guide to turning your apocalypse survival map into a zombie-tracking game. Use the GPS on your phone to collect supplies while avoiding the undead.
By the way, if you're not into zombies, don't worry: these resources are easily modifiable to fit any genre or franchise! Jane Eyre for kittens, anyone? Or an 'Hide from the stormtroopers' map?
Pioneers
If you're a person between the age of 11 and 16 and based in the UK or Ireland, or if you know one who enjoys making, make sure to check out our newest Pioneers challenge, Only you can save us.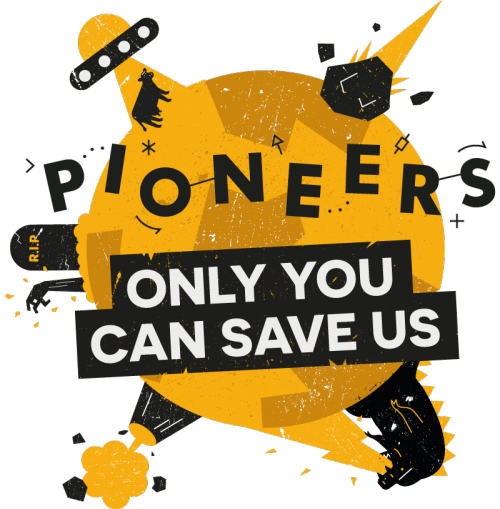 We're tasking our Pioneers to build something to help humankind survive a calamity of epic proportions. Are you up for the challenge?
Transferable skills
The Raspberry Pi digital curriculum was created to support our goal of putting the power of digital making into the hands of people all over the world.

As Carrie Anne Philbin, Director of Education for the Raspberry Pi Foundation, explains:
We have a large and diverse community of people who are interested in digital making. Some might use the curriculum to help guide and inform their own learning, or perhaps their children's learning. People who run digital making clubs at schools, community centres, and Raspberry Jams may draw on it for extra guidance on activities that will engage their learners. Some teachers may wish to use the curriculum as inspiration for what to teach their students.
By working through resources such as the ones above, you're not only learning new skills, but also building on pre-existing ones. You'll expand both your understanding of digital making and your imagination, and you'll be able to use what you've gained when you create your own exciting projects.
All of our resources are available for free on our website, and we continually update them to offer you more ways to work on your abilities, whatever your age and experience may be.
Have you built anything using our resources? Let us know in the comments!