Five takes on Raspberry Pi 400
Raspberry Pi 400 featured on Channel 5's Gadget Show on Friday. We love being on the telly, and it reminded us to remind you that our smart, portable PC is just the best. Here are five different takes on our complete personal computer, built into a compact keyboard.
Classic retro gaming, new retro-style gaming
Since 2004 The Gadget Show has been sharing the latest gadget reviews and tech innovations, and now it's Raspberry Pi 400's turn in the spotlight. Jordan Erica Webber took it for an emulator gaming spin, and enjoyed some classic ROMs and some new ones.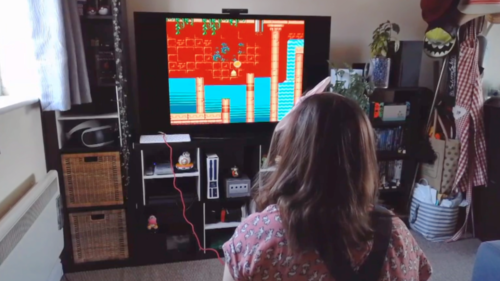 Her verdict: this is a great way to go about retro gaming.
Fresh out of the box
One of the best things about launching a new product is seeing all the unboxing videos our community makes. And this one by Caroline Dunn was one of our favourites from Raspberry Pi 400 launch day. Caroline liked that this is our most powerful and easy-to-use Raspberry Pi computer yet. In her video she walks you through how simple it is to set up, even for complete beginners.
Raspberry Pi 400 goes cyberpunk
The latest cool project we saw was Zack Freedman's cyberdeck. The Voidstar Data Blaster is a portable cyberdeck that Zack created to help him stay punk in the suburbs. It's built entirely around Raspberry Pi 400 and it features lots of cool cyberpunk additions like a wearable display and chunky handles.
Amiga classics
Dan Wood is self-confessed Raspberry Pi addict and also loves retro gaming. So it's no surprise that he took to his YouTube channel to show you how to play Amiga games on the Raspberry Pi 400. Dan liked the retro-inspired design of our all-in-one machine, and took a trip down memory lane to turn it into the ultimate Commodore Amiga emulator.
Working and learning from home with Raspberry Pi 400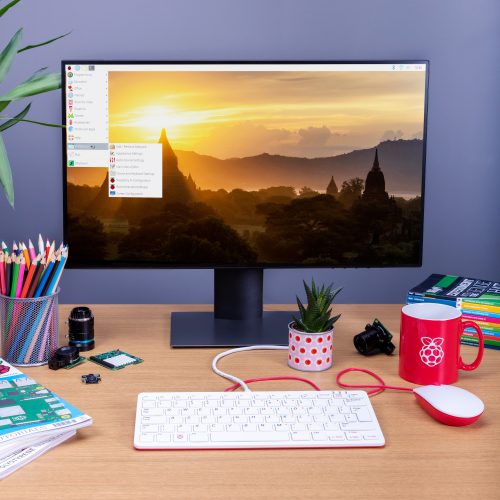 Lots of people use our portable computer to work remotely or access education from home, so we rounded up an FAQ-style bunch of tips and tricks to help you get the most out of it. We cover everything from printing to video conferencing and Google Classroom here.
Oh – and if you're still wondering what Jordan Erica is playing up there, it's Morphcat's Böbl, and you can grab it, and other new-retro ROMs, from itch.io.