Fabric-licious Raspberry Pi projects
I'm currently (re)learning how to knit. Here are some textile-themed Raspberry Pi projects for the yarn-curious.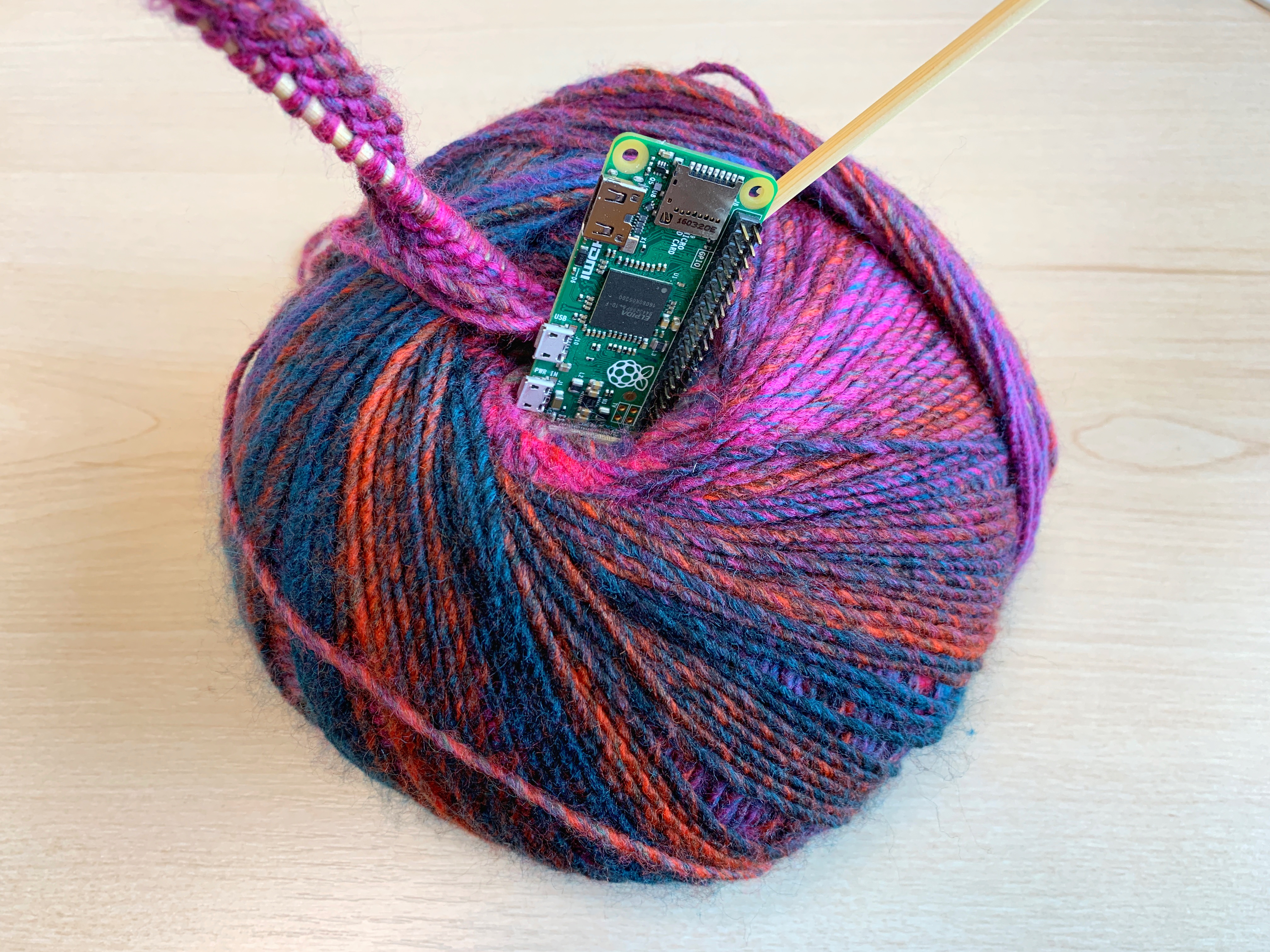 The Raspberry Pi-powered loom
Fred Hoefler has taken a desktop loom and added a Raspberry Pi to automate it. Read more in our blog post.
Networked knitting machine: not your average knit one, purl one
The moment we saw Sarah Spencer's knitted Stargazing tapestry, we knew we needed to know more. A couple of emails later, and here's Sarah with a guest blog post telling you all you need to know about her hacking adventure with a 1980s knitting machine and a Raspberry Pi.
Raspberry Pi spinning wheel
Cyndi Minister runs The Twisted Purl, a yarn company in Arkansas. She's also a bit of a geek, and when her ankles became sore from too much work at the treadle, she hit on the idea of making a Raspberry Pi-powered spinning wheel for her hand-made yarn. Read more.
Jacquard looms, and a Pi simulator
Next time you're out shopping for curtain fabric, or buying intricately woven cushion covers, step back for a moment and think about the computing history you're holding in your hands. Computing's everywhere. Find out more here.