Controlling a boom lift with a Raspberry Pi
Do you have a spare Raspberry Pi lying around? And a Bluetooth games controller? Do you have access to boom lifts or other heavy machinery?
Well, then we most certainly (do not) have the project for you.
Allow us to introduce what is (possibly, probably, hopefully) the world's first Raspberry Pi–controlled boom lift. Weighing in at 13,000lb, this is the epitome of DON'T try this at home.
Please don't!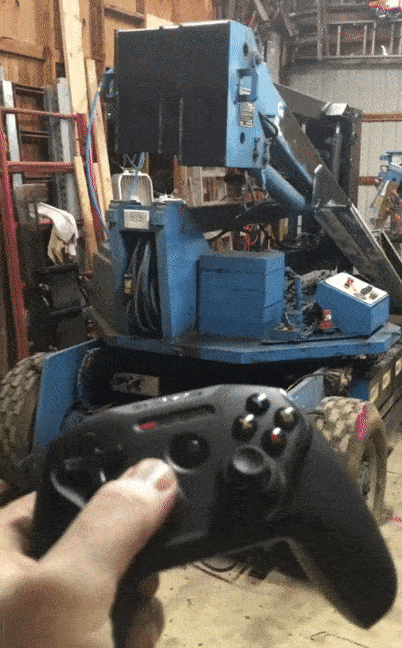 Raspberry Pi-controlled boom lift
Shared on Reddit over the weekend, u/Ccundiff12's project received many an upvote and concerned comment, but, as the poster explains, hacking the boom is a personal project for personal use to fix a specific problem — thankfully not something built for the sake of having some fun.
Meet STRETCH. Circa 1989 Genie Boom that I bought (cheap) from a neighbor. I use it to trim trees around my property. Its biggest problem was that it always got stuck. It's not really an off-road vehicle. It used to take two people to move it around… one to drive the lift, and the other to push it with the tractor when it lost traction. The last time it got stuck, I asked my wife to assist by driving one of the two…….. the next day I started splicing into the control system. Now I can push with the tractor & run the boom via remote!
Visit the original Reddit post for more information on the build. And remember: please do not try this at home.