Build your own weather station with our new guide!
One of the most common enquiries I receive at Pi Towers is "How can I get my hands on a Raspberry Pi Oracle Weather Station?" Now the answer is: "Why not build your own version using our guide?"
Our Oracle Weather Station
In 2016 we sent out nearly 1000 Raspberry Pi Oracle Weather Station kits to schools from around the world who had applied to be part of our weather station programme. In the original kit was a special HAT that allows the Pi to collect weather data with a set of sensors.
We designed the HAT to enable students to create their own weather stations and mount them at their schools. As part of the programme, we also provide an ever-growing range of supporting resources. We've seen Oracle Weather Stations in great locations with a huge differences in climate, and they've even recorded the effects of a solar eclipse.
Our new BYO weather station guide
We only had a single batch of HATs made, and unfortunately we've given nearly* all the Weather Station kits away. Not only are the kits really popular, we also receive lots of questions about how to add extra sensors or how to take more precise measurements of a particular weather phenomenon. So today, to satisfy your demand for a hackable weather station, we're launching our Build your own weather station guide!
Our guide suggests the use of many of the sensors from the Oracle Weather Station kit, so can build a station that's as close as possible to the original. As you know, the Raspberry Pi is incredibly versatile, and we've made it easy to hack the design in case you want to use different sensors.
Many other tutorials for Pi-powered weather stations don't explain how the various sensors work or how to store your data. Ours goes into more detail. It shows you how to put together a breadboard prototype, it describes how to write Python code to take readings in different ways, and it guides you through recording these readings in a database.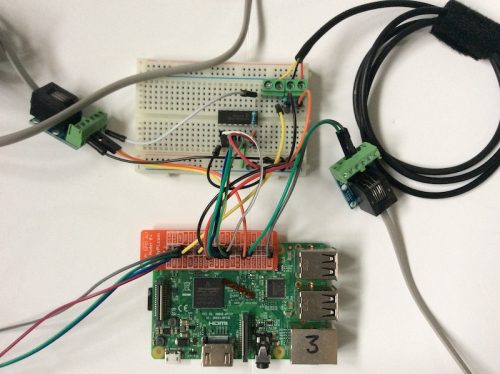 There's also a section on how to make your station weatherproof. And in case you want to move past the breadboard stage, we also help you with that. The guide shows you how to solder together all the components, similar to the original Oracle Weather Station HAT.
Who should try this build
We think this is a great project to tackle at home, at a STEM club, Scout group, or CoderDojo, and we're sure that many of you will be chomping at the bit to get started. Before you do, please note that we've designed the build to be as straight-forward as possible, but it's still fairly advanced both in terms of electronics and programming. You should read through the whole guide before purchasing any components.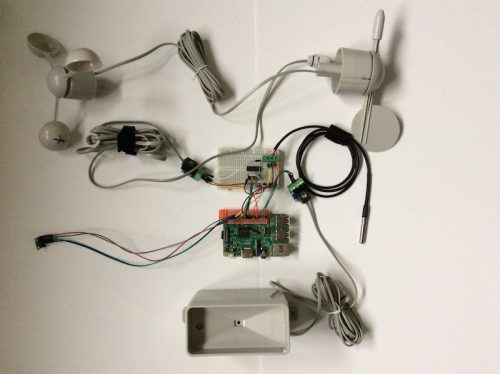 The sensors and components we're suggesting balance cost, accuracy, and easy of use. Depending on what you want to use your station for, you may wish to use different components. Similarly, the final soldered design in the guide may not be the most elegant, but we think it is achievable for someone with modest soldering experience and basic equipment.
You can build a functioning weather station without soldering with our guide, but the build will be more durable if you do solder it. If you've never tried soldering before, that's OK: we have a Getting started with soldering resource plus video tutorial that will walk you through how it works step by step.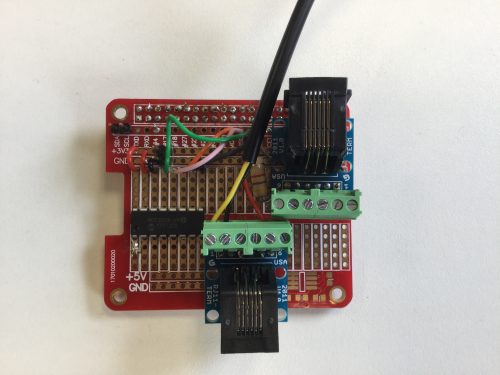 For those of you who are more experienced makers, there are plenty of different ways to put the final build together. We always like to hear about alternative builds, so please post your designs in the Weather Station forum.
Our plans for the guide
Our next step is publishing supplementary guides for adding extra functionality to your weather station. We'd love to hear which enhancements you would most like to see! Our current ideas under development include adding a webcam, making a tweeting weather station, adding a light/UV meter, and incorporating a lightning sensor. Let us know which of these is your favourite, or suggest your own amazing ideas in the comments!
*We do have a very small number of kits reserved for interesting projects or locations: a particularly cool experiment, a novel idea for how the Oracle Weather Station could be used, or places with specific weather phenomena. If have such a project in mind, please send a brief outline to weather@raspberrypi.org, and we'll consider how we might be able to help you.