Barbot 4: the bartending Grandfather clock
Meet Barbot 4, the drink-dispensing Grandfather clock who knows when it's time to party.
Barbot 4
Robert Prest's Barbot 4 is a beverage dispenser loaded into an old Grandfather clock. There's space in the back for your favourite spirits and mixers, and a Raspberry Pi controls servo motors that release the required measures of your favourite cocktail ingredients, according to preset recipes.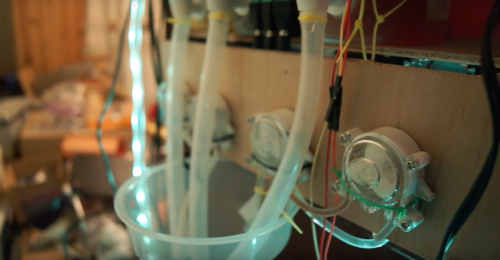 The clock can hold four mixers and four spirits, and a human supervisor records these using Drinkydoodad, a friendly touchscreen interface. With information about its available ingredients and a library of recipes, Barbot 4 can create your chosen drink. Patrons control the system either with voice commands or with the touchscreen UI.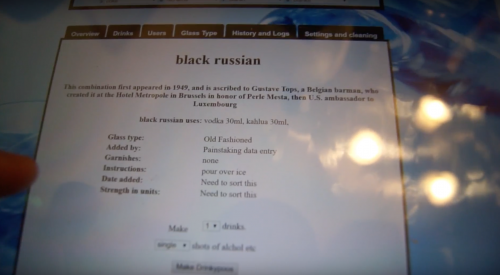 Robert has experimented with various components as this project has progressed. He has switched out peristaltic pumps in order to increase the flow of liquid, and adjusted the motors so that they can handle carbonated beverages. In the video, he highlights other quirks he hopes to address, like the fact that drinks tend to splash during pouring.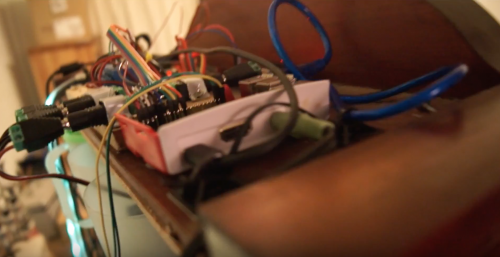 As well as a Raspberry Pi, the build uses Arduinos. These control the light show, which can be adjusted according to your party-time lighting preferences.
An explanation of the build accompanies Robert's second video. We're hoping he'll also release more details of Barbot 3, his suitcase-sized, portable Barbot, and of Doom Shot Bot, a bottle topper that pours a shot every time you die in the game DoomZ.
Automated bartending
Barbot 4 isn't the first cocktail-dispensing Raspberry Pi bartender we've seen, though we have to admit that fitting it into a grandfather clock definitely makes it one of the quirkiest.
If you've built a similar project using a Raspberry Pi, we'd love to see it. Share your project in the comments, or tell us what drinks you'd ask Barbot to mix if you had your own at home.