Issue #315 - 2GB > 1GB :D
Hello there,
You may have noticed a slight break in the Raspberry Pi Weekly newsletter schedule. We're sorry.
In an attempt to make it up to you, use discount code ARDUINO to get 20% off HackSpace magazine's Getting Started with Arduino book from the Raspberry Pi Press online store. The discount code is valid until next Friday, so be quick.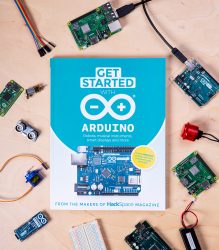 Have a great week, and we WILL see you next Friday!
Peace,
Alex
This newsletter is curated by Raspberry Pi