Raspberry Pi TV HAT
This add-on board lets you receive digital DVB-T2 TV streams on your Raspberry Pi to view them or stream them over a network to other devices
Buy now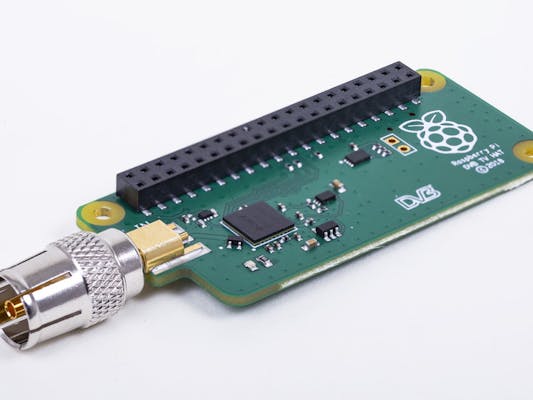 Getting Started
To get started you'll need:
A suitable aerial to receive broadcast TV (not provided)
We've put together a downloadable step-by-step guide to Getting started with the TV HAT, which walks you through the complete setup process.
Specifications
The Raspberry Pi TV HAT has a DVB-T2 and DVB-T tuner on board, which allows you to receive and decode digital television streams on your Raspberry Pi.
Sony CXD2880 TV tuner
Supported TV standards:
Reception frequency: VHF III, UHF IV, UHF V
Compliance
The Raspberry Pi TV HAT has undergone extensive compliance testing and meets the following European standards:
Electromagnetic Compatibility Directive (EMC) 2014/30/EU
Restriction of Hazardous Substances (RoHS) Directive 2011/65/EU
View and download global compliance certificates for Raspberry Pi products.
If you purchase a TV HAT, you must have the appropriate licence or approval to receive broadcast television in the country of intended use.