PiPod: the Raspberry Pi Zero portable music player
We've seen many Raspberry Pi-powered music players over the years. But rarely are they as portable (and snazzy) as the PiPod by Hackaday user Bram.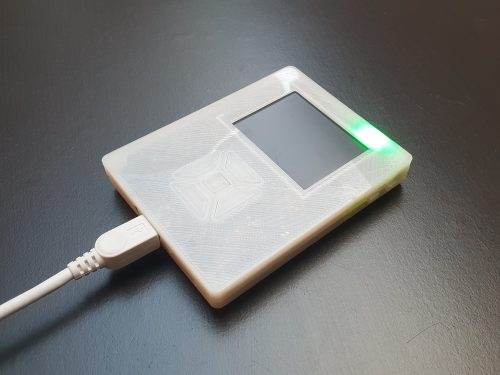 Portable music
My biggest regret in life? Convinced I wouldn't need my 160GB iPod Classic anymore thanks to Spotify, I sold it to CEX for a painfully low price. But not only was I mistaken as to how handy it would have been to hold on to, the money I made doesn't seem to justify parting ways with such an iconic piece of technology no longer available to purchase anew.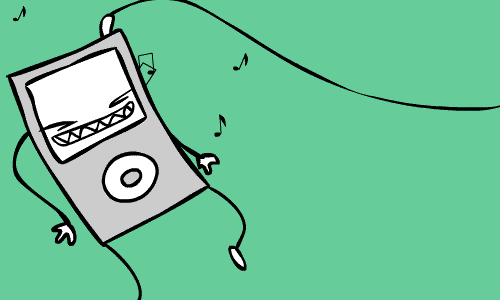 Which is why the PiPod project from Netherlands-based Hackaday user 'Bram' caught my attention instantly.
The PiPod
I made this music player because I wasn't satisfied with the current playback methods that are available. The music streaming services available started to feel like radio stations with the same music repeating, they are also depended on an online internet connection while there might be offline functionality it is still limited by the available storage on your phone.
We hear ya, Bram.
With his mind set on creating a music player of their own to overcome the limitations on offer without having to pay hundreds of Euros for high-end portable devices, Bram got to work.
The PiPod, now in its third iteration, offers users a range of functionality and can be made fairly cheaply using Bram's custom PCB.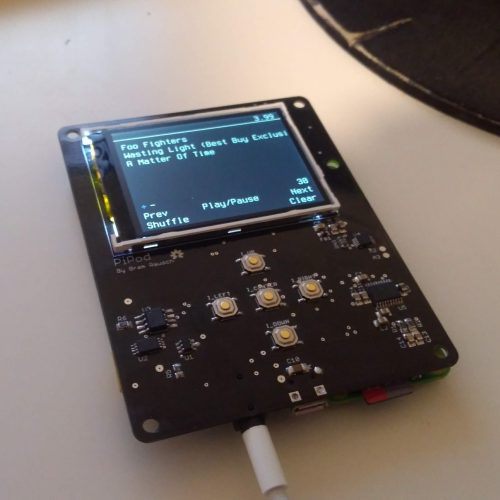 For the display, Bram uses a 2.2″ TFT screen connected to a Raspberry Pi Zero. As can be seen above, the screen offers all the information you could ever require of your media player despite the low 320 by 240 resolution.
For music playback, the PCB also includes the PCM5102A a 24-bit I2S DAC that offers a high-quality audio output accessible via a 3.5mm jack. And for power, Bram has done his homework, incorporating a series of components to protect the device from overcurrent, thermal overload and various other power-related concerns.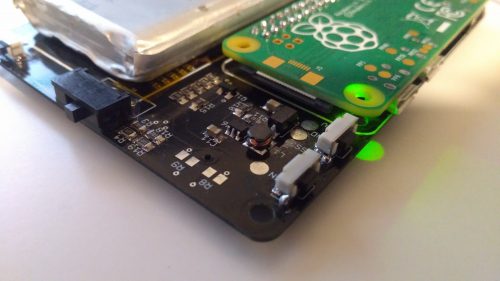 The music interface itself uses VLC for backend playback and PyGame at the frontend, and all information and code for the project can be found on the Hackaday project page, including the 3D-printable files for the rather snazzy casing and its fantastic dock.
We're sure Bram's PiPod isn't the only portable music device with a Pi inside. What have we missed? Share yours with us in the comments or on social media so we may bathe in their glory and give them the attention they deserve.